Greetings! My name is Matthew. I created this site as a way to document my adventures as a traveler across the world. Soon ill have a real-time location that should be available via a GPS real-time signal. At present its Bangkok, Thailand. I am originally from the USA with 15 years of servitude living in New York City. I then decided to spread my wings and travel full-time. I have been gone since December of 2019 – around 1200 days. I really enjoy traveling and since I have never been outside of North America, I decided to move to Thailand via EVA Airways out of JFK Airport… and its my second time coming here..
Some recent destinations: Gurugram India, 30 days, Agra, India, 2 days, New Delhi, India, 7 days, Riyadh, Saudi Arabia, 1 day, Bucharest, Romania, 5 days, Athens, Greece, 14 days.
A few more details about my plan. I originally was considering moving to various countries as an expat but this seemed too boring!, I changed the plan and decided to keep moving around the world to experience a new places every few months. Of course, coronavirus interrupted mine and everyone else's travel plans for 2020, but in the year 2021 I was able to resume my travels away from Cambodia, moving from the country of Cambodia to the continent of Europe. I plan on continuing to travel for the long term after 2022 and beyond. This is me…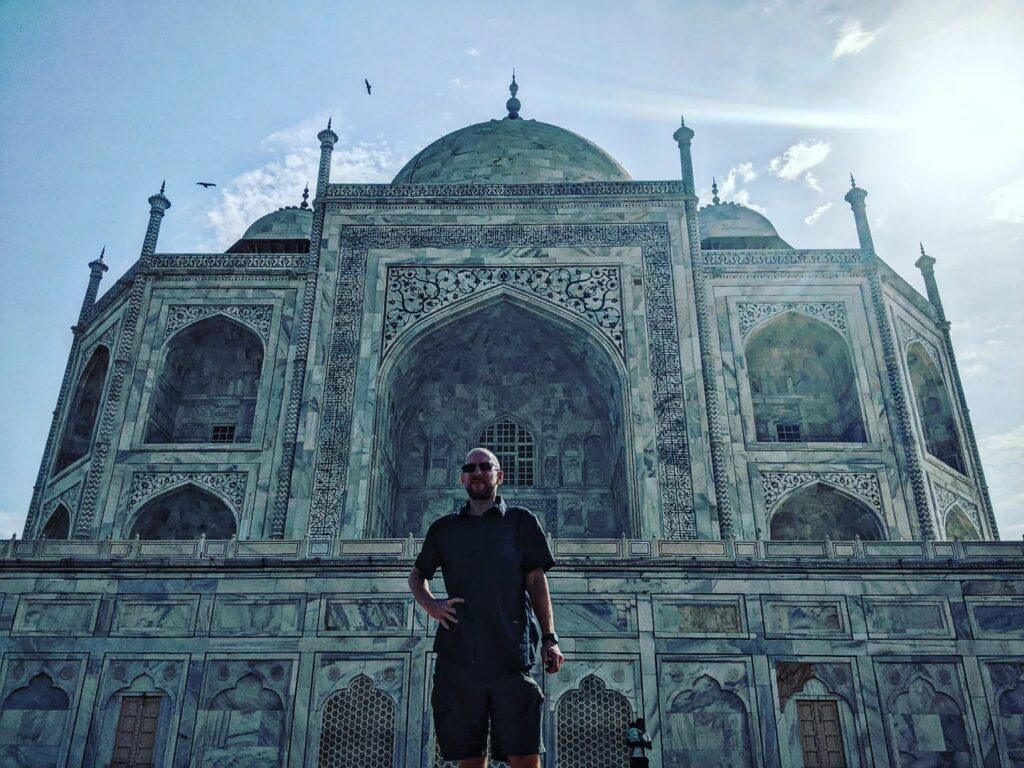 Make sure to check out my other social media. Here's my Youtube, I have about 350 videos all over the world. I'm still adding to my Instagram here (take 23,000 photos but only added about 200), and finally a new Facebook and, Twitter, Linkedin specifically for this journey. Total social media followers is about 4000 people on my personal plus Solo Vagabond accounts.
and lastly, links to fellow bloggers for inspiration here blogs list.